Comprehensive Metabolic Panel (CMP)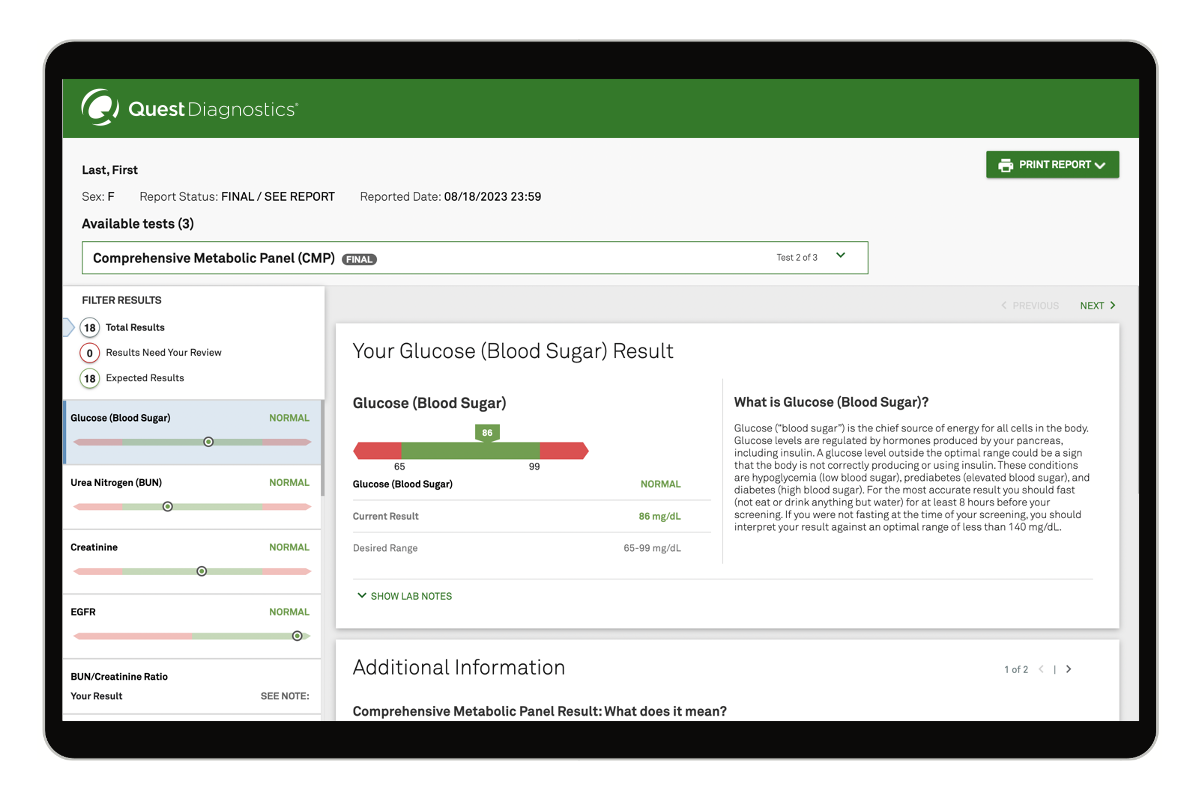 Comprehensive Metabolic Panel (CMP)
Measure 14 components of the blood to assess liver and kidney function, electrolytes, hypertension, proteins, blood sugar, and calcium.
Read more
Test details
---
Preparation:
Overnight fasting is required for this panel (10-12 hours without food).
+
$6.00 Physician Service Fee
---
What
Includes 14 tests: ALP, ALT, AST, bilirubin, BUN, creatinine, sodium, potassium, carbon dioxide, chloride, albumin, total protein, glucose, and calcium.
Who
Must be 18+ years of age to purchase.

How
Blood
Schedule an appointment, then visit a Quest Diagnostics patient service center location.
About the Test
This test measures the blood levels of the following components in the body: blood sugar (glucose), calcium, total protein, liver enzymes (alanine aminotransferase, aspartate aminotransferase, and alkaline phosphatase), bilirubin, blood urea nitrogen, creatinine, albumin, carbon dioxide, and the electrolytes sodium, potassium, and chloride. An abnormal CMP result, or a combination of abnormal CMP results, may indicate various health conditions, such as liver or kidney disease, hypertension, or diabetes.