Pre-Pregnancy Panel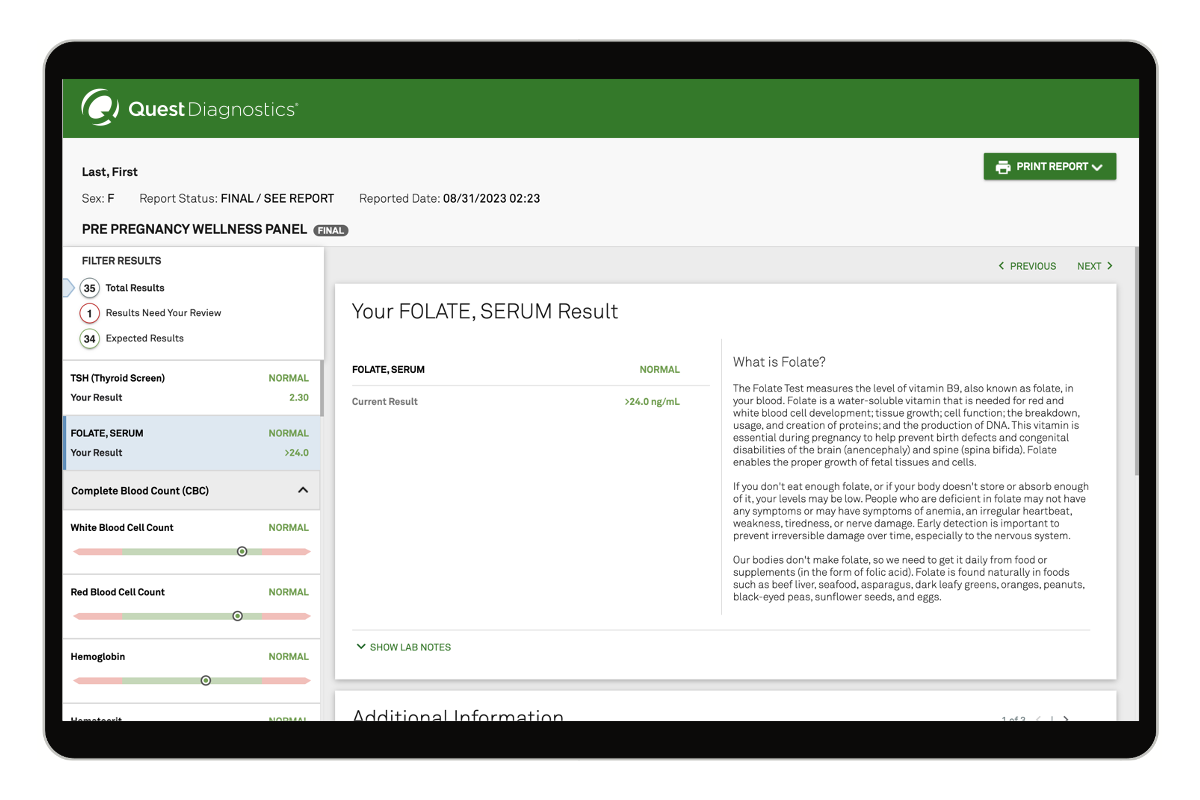 Pre-Pregnancy Panel
Evaluates health factors that are important for a healthy pregnancy and fetal development.
Read more
Test details
---
Preparation:
You do not need to do anything special to prepare for the sample collection.

Fasting is not required for this test.
+
$6.00 Physician Service Fee
---
What
Our panel includes 4 tests that measure complete blood count, metabolic health, folic acid (folate) levels, and thyroid (TSH) levels.
Who
Must be 18+ years of age to purchase.
How
Blood
Schedule an appointment, then visit a Quest Diagnostics patient service center location.
About the Test
Our Pre-pregnancy Wellness Panel consists of 4 wellness screening tests: Complete Blood Count (CBC), Comprehensive Metabolic Panel (CMP), Folic Acid, and Thyroid (TSH).
1 Spencer L, et al. Screening and subsequent management for thyroid dysfunction pre-pregnancy and during pregnancy for improving maternal and infant health. Cochrane Database Syst Rev. 2015;2015(9):CD011263. https://pubmed.ncbi.nlm.nih.gov/26387772/. doi:10.1002/14651858.CD011263.pub2