Prostate Screening (PSA)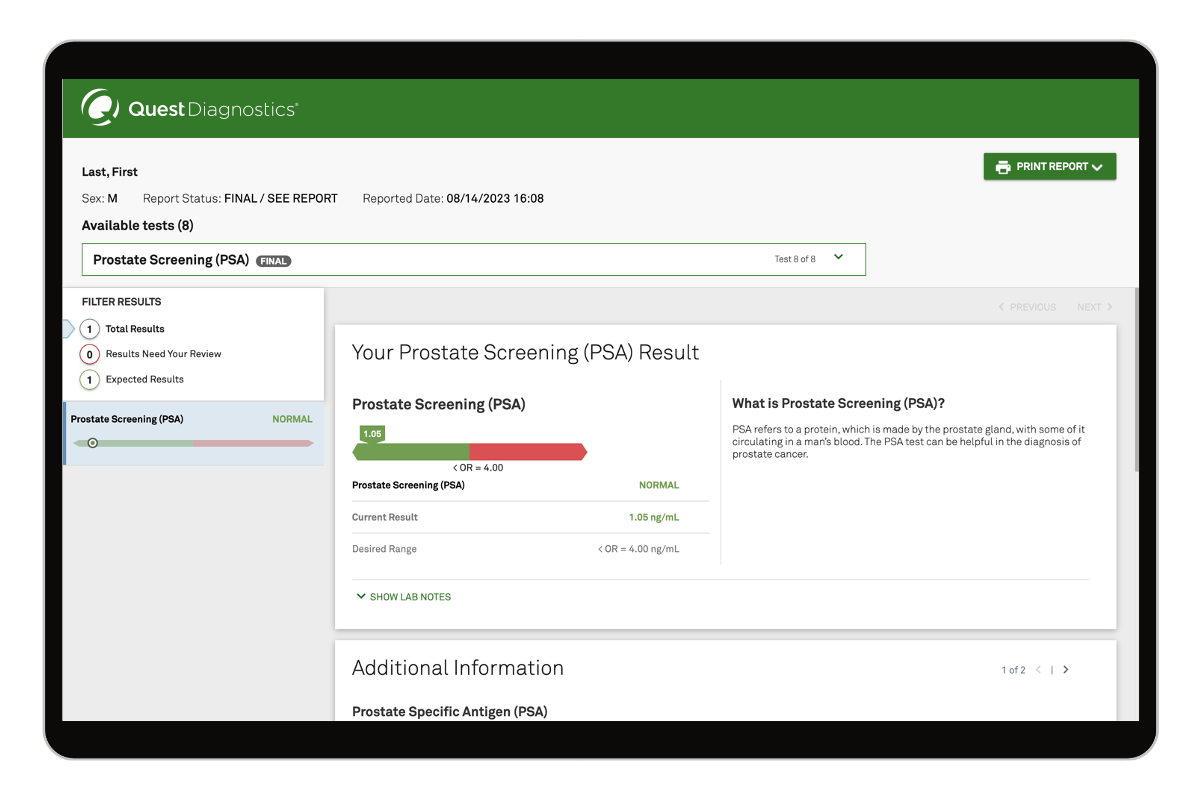 Prostate Screening (PSA)
Measure the level of PSA in your blood, which can increase due to prostate cancer or other noncancerous prostate conditions.
Read more
Test details
---
Preparation:
You do not have to fast for this test.

You should not ejaculate or exercise vigorously for 48 hours before sample collection since this might affect your test results.
+
$6.00 Physician Service Fee
---
What
PSA is a protein produced in the prostate. Its major function is to liquify semen. This test measures the level of prostate-specific antigen in the blood.
Who
Must be 18+ years of age to purchase.
How
Blood
Schedule an appointment, then visit a Quest Diagnostics patient service center location.
About the Test
Measures the level of prostate-specific antigen, or PSA, in your blood which may be elevated due to prostate cancer. However, high levels of PSA do not always indicate the presence of prostate cancer. Other prostate conditions such as enlarged prostate (benign prostatic hyperplasia) or inflammation of the prostate (prostatitis) can also increase PSA levels. PSA levels also increase with age. If PSA levels are elevated, it's important to discuss your results with a healthcare provider.