Vitamin D Test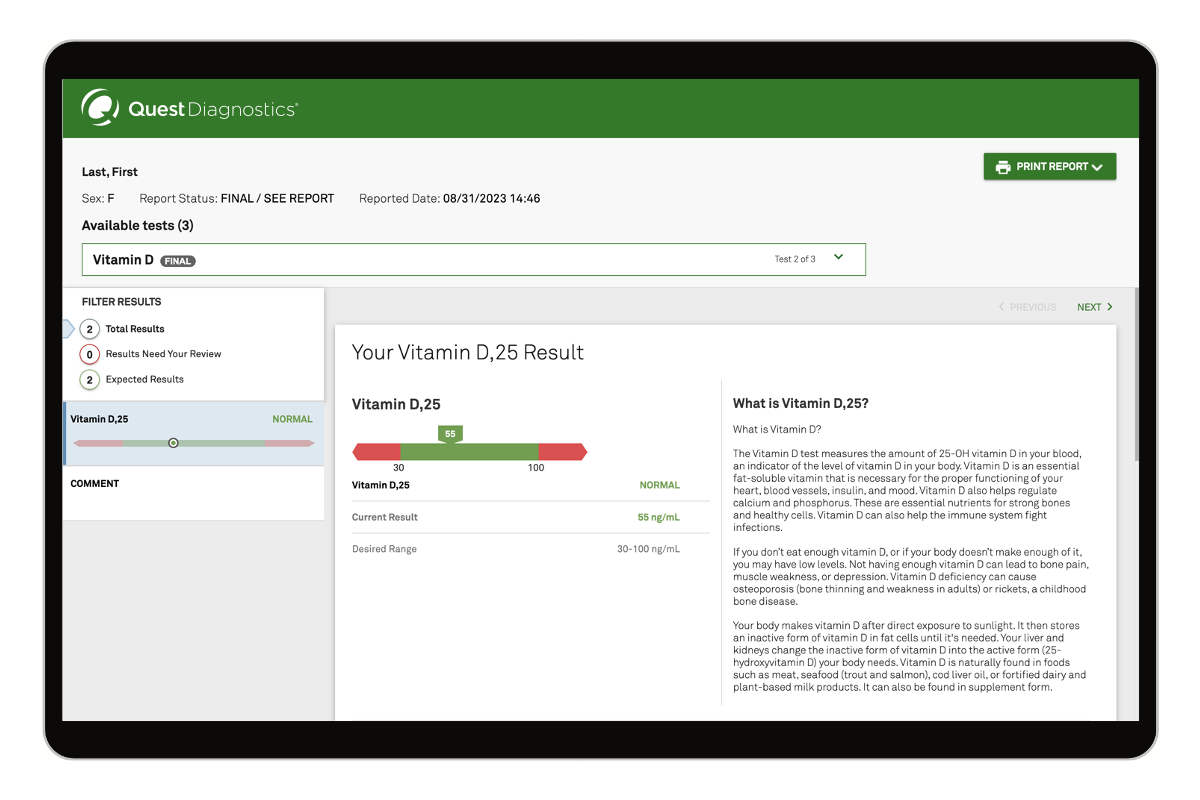 Vitamin D Test
Measure the levels of Vitamin D in your blood, which is a key nutrient that helps your body absorb calcium and phosphoruhs. Both are essential for building healthy and strong bones.
Read more
Test details
---
Preparation:
You do not need to do anything special to prepare for the test.

Fasting is not required.
+
$6.00 Physician Service Fee
---
What
This test measures the level of Vitamin D in your blood.
Who
Must be 18+ years of age to purchase.
How
Blood
Schedule an appointment, then visit a Quest Diagnostics patient service center location.
About the Test
Measures the level of Vitamin D in your blood. When exposed to sunlight, your skin can produce its own Vitamin D in addition there are many foods fortified with Vitamin D. Your body stores an inactive form of Vitamin D in fat cells until it is needed for use. The liver and the kidneys convert inactive Vitamin D to 25 hydroxyvitamin D, the active form the body needs. Our blood test measures the amount of 25 hydroxyvitamin D, an indicator for the level of Vitamin D in your body. Abnormal levels of Vitamin D can indicate bone disease, nutrition disorders, or other metabolic complications.