Herpes (HSV) 1 & 2 Test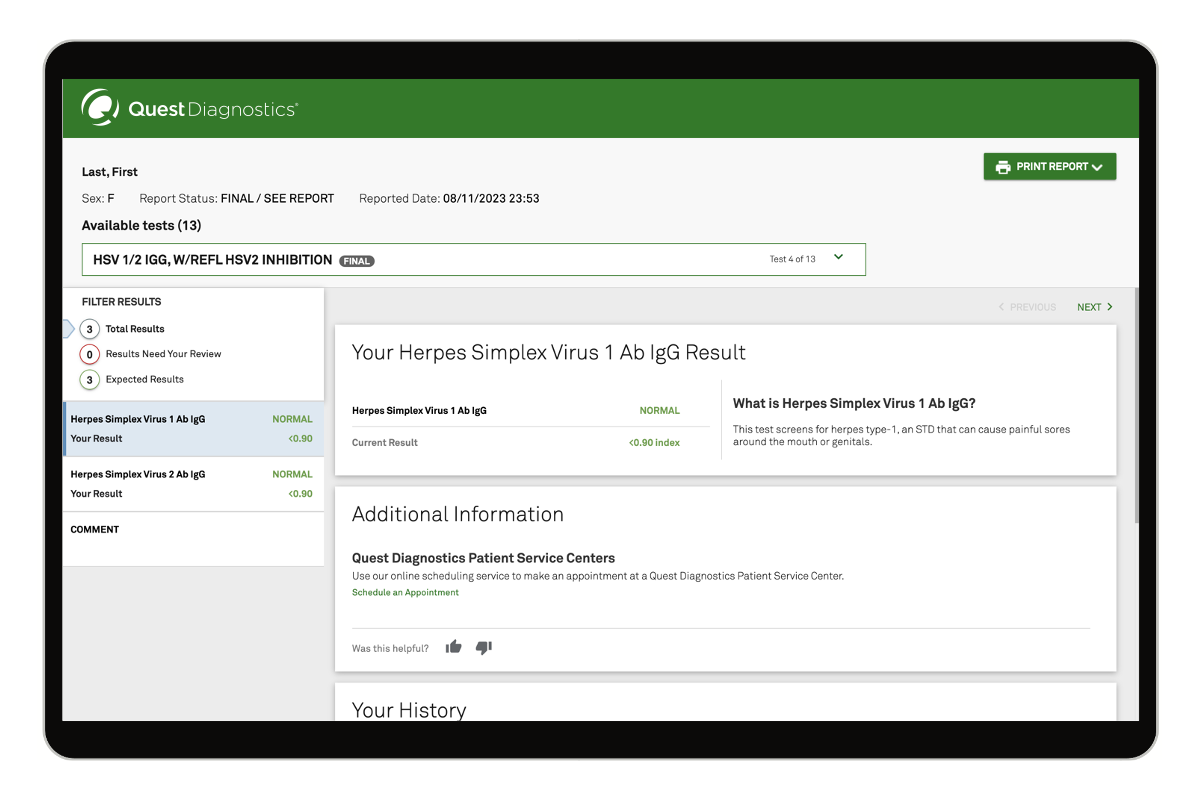 Herpes (HSV) 1 & 2 Test
Screen for herpes, a sexually transmitted infection caused by the herpes simplex virus (HSV).
Read more
Test details
---
Preparation:
You do not need to do anything special to prepare for the sample collection.

Fasting is not required for this test.
+
$6.00 Physician Service Fee
---
What
Discreetly screen for the presence of Herpes (HSV) 1 & 2.
Who
Must be 18+ years of age to purchase.
How
Blood
Schedule an appointment, then visit a Quest Diagnostics patient service center location.
About the Test
This test screens for herpes, an STD that can cause painful sores around the mouth or genitals. The test checks for both types of herpes: herpes type-1 most often causes oral herpes and herpes type-2 most often causes genital herpes, although herpes type-1 is responsible for an increasing proportion of genital infections. Although there is no cure for herpes, treatment can help relieve the symptoms and prevent future episodes.